CALL OUR 24 HOUR IMMEDIATE RESPONSE TEAM
575-523-9337
Contact Us
CHOOSE ACTION TOWING & RESCUE FOR ALL YOUR ROADSIDE ASSISTANCE AND EMERGENCY TRANSPORT NEEDS.
Centrally located in Las Cruces, NM, Action Towing And Rescue is an emergency towing company dedicated to providing professional, efficient and affordable roadside service and towing 24 hours a day.
From roadside assistance to towing vehicles of every size, our experienced immediate response team will be there to get you back on the road quickly.
ONE CALL TAKES CARE OF IT ALL
575-523-9337
Contact Us
Our Company
---
Action Towing & Rescue has proudly served Las Cruces and the Southern Region of NM for over 30 years. We are your premiere Southwest Towing specialists providing quality Towing and Roadside Assistance with integrity and professionalism. We serve a wide range of customers including all National Motorclubs, Insurance companies, Dealerships, Trucking Companies, and local garages.
We also partner with local and federal law enforcement and Government Agencies. We work hard to build lasting and trustworthy partnerships with all our customers and every member of our team is dedicated to providing the best service possible.
Action Towing & Rescue has received the Ace Award numerous times over the years in Baltimore MD placing them in the top 1 % of Towing companies in the nation. This award for excellence in service is presented by the American Towman Magazine , the leading trade publication serving Emergency Roadside Service Professionals. Recipients of the award are nominated by the nations Motor Clubs and Insurance Companies.
COMMUNITY INVOLVEMENT IS IMPORTANT TO US AT ACTION TOWING & RESCUE
Action Towing & Rescue is proud to be a gold sponsor of the American Towman Spirit Ride. We appreciate the opportunity to support such a great cause and help raise awareness of the slow down, move over laws designed to protect first responders. The mission of the Spirit Ride is to promote public awareness of the slow down, move over laws and reduce the rate of casualties among first responders. Achieving that goal will not only save lives but improve safety and awareness on our highways and public streets.
We Sponsor American Towman Spirit Ride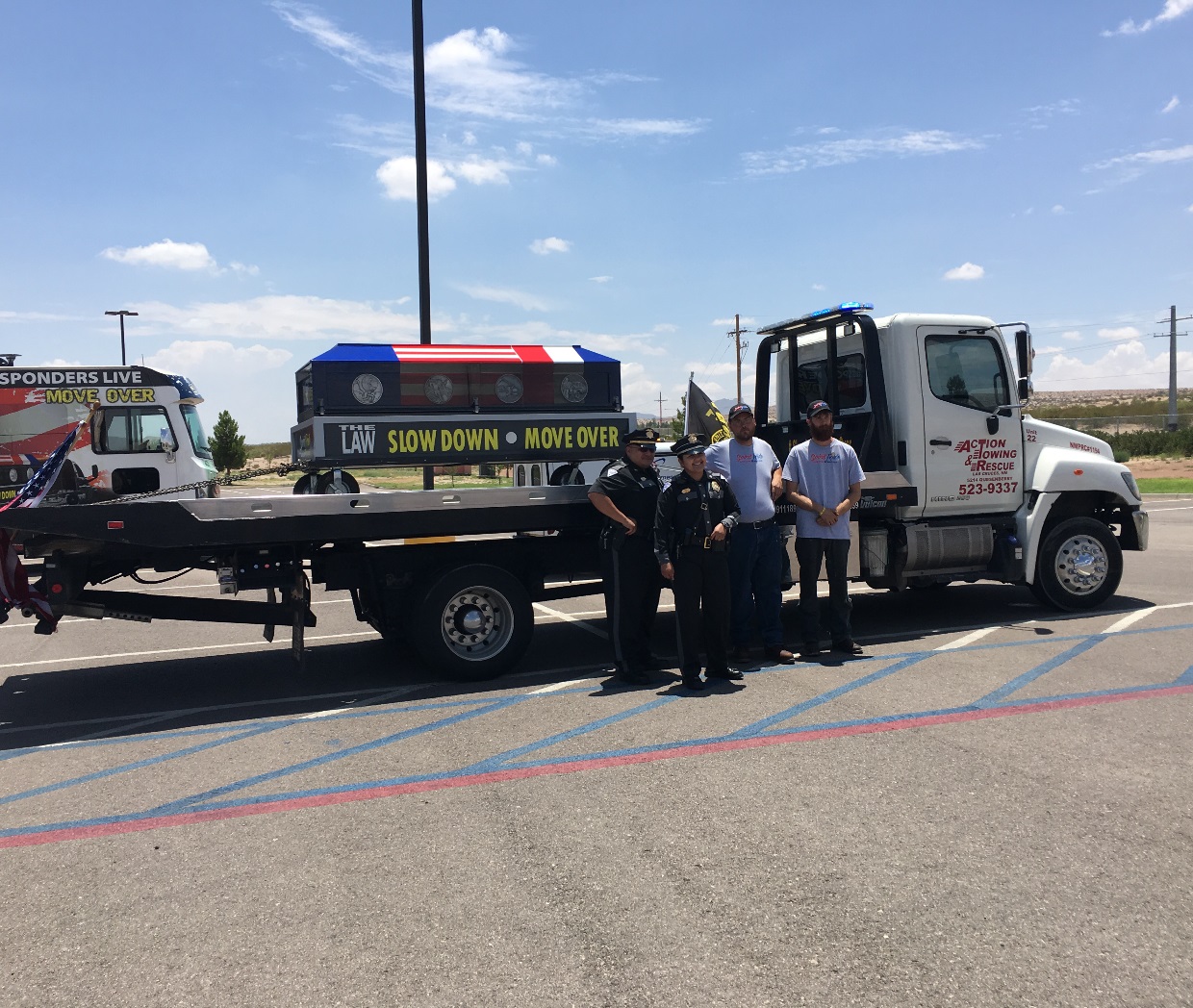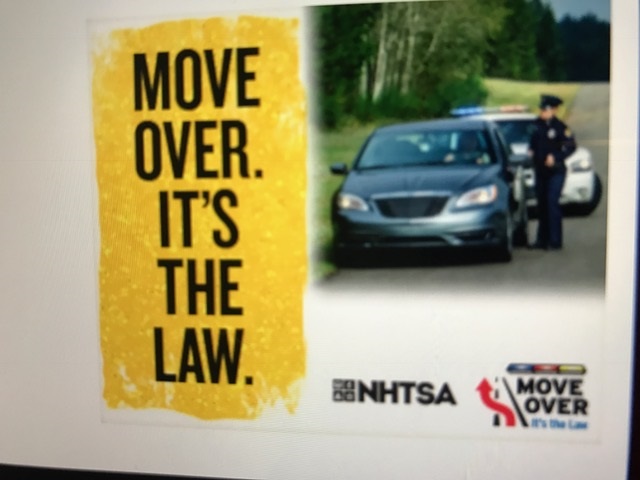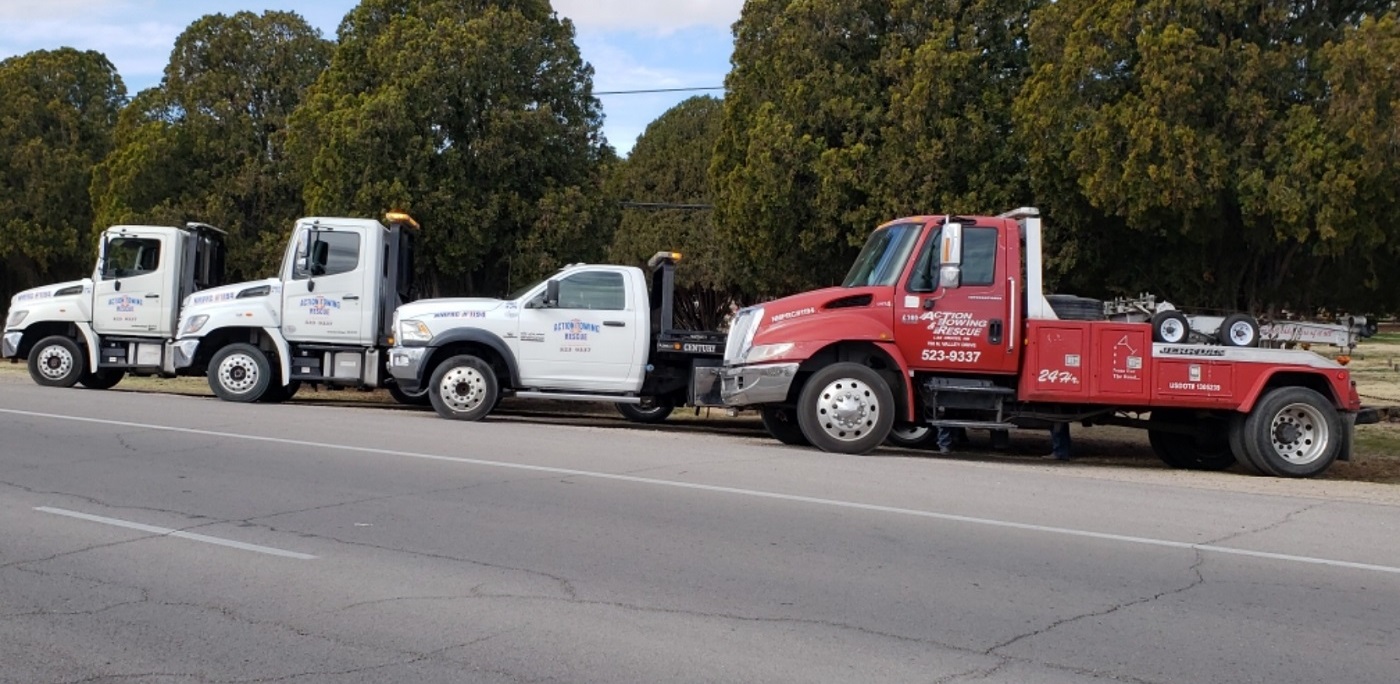 A Closer Look at Our Customers
Law Enforcement
Dona Ana Sheriff's Department

Homeland Security

Mesilla Valley Marshalls

New Mexico State Police

New Mexico State University Police Department (NMSU)

United States Border Patrol

United States Immigration and Customs (ICE)
Government
White Sands Missile Range (federal government)

GE Services (state Government)

Dona Ana County Motor Pool
Motorclubs
Allstate

Agero

ARI

Auto Help Line

Fleetnet

Fedex preferred vendor

Geico

Good Sam
Honk

National Motor Club

NSD

Pinnacle Group

Quest

Swoop

United States Auto Club (USAC)

Urgently
Have Questions?
If you are in immediate need of our services or if you have any questions, we invite you to contact our team today.
575-523-9337